Welcome to the Elex Wiki
Elex is an upcoming science-fantasy Role Playing Game from Piranha Bytes, the creators of Gothic. It is expected to release late 2016 to early 2017. This wiki is a collaborative resource for the game and is maintained by the fans and collaborators. Come join our community and add your knowledge as we await the release of this new game.
Elex is a blend of science fiction and fantasy. The game takes place on the planet Magalan, several years after a meteor nearly wiped out the entire population of highly advanced citizens. The meteor left more than devastation in it's wake however. It contained a new unknown element the people call Elex. This element was forged into weapons and allowed the people to develop magical abilities, not without cost however. Read More....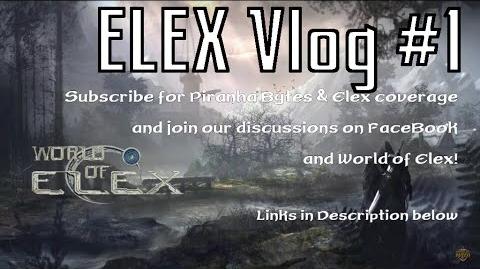 Ad blocker interference detected!
Wikia is a free-to-use site that makes money from advertising. We have a modified experience for viewers using ad blockers

Wikia is not accessible if you've made further modifications. Remove the custom ad blocker rule(s) and the page will load as expected.